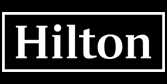 Job Information
Hilton

Security Guard - (FT)

in

Las Vegas

,

Nevada
The Security Guard position will be primarily involved in all the monitoring and reporting of all exterior facets of guest and team member safety and security in a twenty-four hour operation. The Security Guard position will maintain responsibility for providing the safety and security of all guests, team members, and residents alike as directed by Security Management. This position will need to be flexible with scheduling as it will require day and evening coverage that may vary from month to month (with obvious notice).
Organizational Structure
The Security Guard reports to the Security Manager
Duties and Supporting Responsibilities
·Create a safe and secure environment for our guests and team members by maintaining a professional presence primarily at the Hotel Lower Lobby Entrance, garage and surrounding exterior areas.
·Conduct a perimeter and garage patrol routinely as directed by Security Management.
·Report all security and safety related enquiries to the Security Dispatch Officer and Security Management.
·Immediately report hotel deficiencies to Security Dispatch for immediate repair.
·Report all hotel safety and security policy violations to the Security Dispatch Officer and Security Management.
·Constantly maintain a high degree of professionalism at all times.
·Assist when needed in exterior areas of hotel in the event of an emergency as directed by Security Management.
·Monitor all entrances and exits through the building and immediately report suspicious activity to the Security Dispatch Officer and Security Management.
·Respond and assist in security incidents alongside Security Officers and Security Management.
·Ensure exterior locations are monitored and all observations and actions reported to the Security Dispatch Officer immediately to include unauthorized parking in all areas, unauthorized use of property and unauthorized access.
·Maintain high ethical standards.
·Treat all guests and team members with respect.
Requirements
Mandatory
·Excellent written and verbal communication skills
·Knowledge ofNevadaandLas Vegaslaw
·Computer literacy, which is not limited to Excel, Power Point and Word.
·Professional appearance and demeanor
Desirable
·Experience in a security environment
·Prior experience in a luxury hotel or similar operation
·CPR and First Aid certifications
·Knowledge of fire safety codes
Each of the items listed is considered an essential function of the position. However, the duties, responsibilities and requirements presented in this job description are intended to be broad based and high level and should not be construed as an exhaustive list of all roles or responsibilities for the position. The Company reserves the right to alter the duties and responsibilities of the position.
It is Company policy to comply with the Americans with Disabilities Act, including by providing reasonable accommodations that do not constitute an undue hardship on the Company. Employees or applicants should direct requests for accommodation to Director of Human Resources.
What are we looking for?
Since being founded in 1919, Hilton has been a leader in the hospitality industry. Today, Hilton remains a beacon of innovation, quality, and success. This continued leadership is the result of our Team Members staying true to our Vision, Mission, and Values. Specifically, we look for demonstration of these Values:
Hospitality - We're passionate about delivering exceptional guest experiences.
Integrity - We do the right thing, all the time.
Leadership - We're leaders in our industry and in our communities.
Teamwork - We're team players in everything we do.
Ownership - We're the owners of our actions and decisions.
Now - We operate with a sense of urgency and discipline
In addition, we look for the demonstration of the following key attributes:
Quality
Productivity
Dependability
Customer Focus
Adaptability
What will it be like to work for Hilton?
Hilton is the leading global hospitality company, spanning the lodging sector from luxurious full-service hotels and resorts to extended-stay suites and mid-priced hotels. For nearly a century, Hilton has offered business and leisure travelers the finest in accommodations, service, amenities and value. Hilton is dedicated to continuing its tradition of providing exceptional guest experiences across its global brands . Our vision "to fill the earth with the light and warmth of hospitality" unites us as a team to create remarkable hospitality experiences around the world every day. And, our amazing Team Members are at the heart of it all!
Job: Security and Loss Prevention
Title: Security Guard - (FT)
Location: null
Requisition ID: HOT06XVJ
EOE/AA/Disabled/Veterans