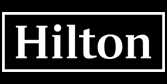 Job Information
Hilton

Senior Manager, Regional Dining Marketing

in

To

,

Japan
The Hilton portfolio of hotels is comprised of 17 industry leading and world-class brands, spanning more than 100 countries. In addition to our flagship brand, Hilton Hotels & Resorts, the family of brands includes Waldorf Astoria, LXR, Conrad, Canopy, Signia, Hilton Honors, Curio Collection, DoubleTree, Tapestry Collection, Embassy Suites, Motto, Hilton Garden Inn, Hampton, Tru, Homewood Suites, Home2 Suites, and Hilton Grand Vacations. In Asia Pacific, the company has 300 trading hotels and nearly 500 under development.
Position Statement
The Global Marketing team brings to life the unique promise of Hilton's portfolio of brands by defining, creating, and delivering exceptional multi-channel marketing campaigns designed to drive business results.
This position is unique within Hilton Marketing and is reflective of the high importance placed on Hilton Japan's F&B business in general and restaurant business specifically. You are responsible for managing the execution of regional marketing activity to help drive Japan hotel outlet business.
What will I be doing?
This position plays an active role in setting the Regional dining strategy and is responsible to execute a dynamic program of integrated marketing activity to drive Hilton's dining business across Japan. You will be responsible for ideating game-changing dining initiatives like #HiltonSweets that drive discernable and sustained uplift in hotel outlet revenues. You will work closely with JECC (Japan eCommerce Consulting Cluster), hotel marketing, F&B operation teams and Chefs to ensure adoption and smooth execution. You will use forums such as the Dining Commercial Council to seed ideas and build execution plans. You understand the met and unmet needs of dining guests in Japan and how to engage them in compelling and profitable ways.
As Senior Manager, Regional Dining, you will be responsible for performing the following tasks to the highest standards:
• Understand dining trends in Tokyo and other key cities of Japan, including an eye for overseas trends and applying these insights innovatively
• Leverage the Dining Commercial Council forum, develop Regional dining commercial strategy to identify business opportunities (new and extended), in line with overall Japan Commercial and Regional Marketing plans
• Ideate, plan and execute cyclical, seasonal or one-off Regional dining marketing activity to realize those opportunities
• Oversee promotional / campaign asset production, management and quality control including photos and videos
• Work hand-in-hand with hotel MarComs, F&B Operations and Chefs to ensure all activity is localized and optimized by hotels
• Work closely with JECC to ensure all dining marketing activity is proactively retailed on direct and third-party dining sites
• Work closely with Hilton Premium Club Japan to leverage their membership base by applying a CRM approach
• Work with the Communications team and the Social Media COE to ensure Regional social media accounts have relevant content for dining, including quality check of hotel feeds
• Align closely with Communications to drive an unfair share of media exposure
• Where relevant, align with Supply Management to leverage available supplier marketing funds, ensure cost-effective and stable / sustainable sourcing for dining activity
• Manage allocated budgets
What are we looking for?
A Senior Manager, Regional Dining, serving Hilton Brands is always working on behalf of our Guests and working with other Team Members. To successfully fill this role, you should maintain the attitude, behaviors, skills, and values that follow:
• Experience in driving commercial outcomes for a restaurant / outlet business through innovative marketing
• Senior Manager level skills and proficiency
• Ability to professionally interact with and influence senior Regional and hotel leadership and effectively collaborate with multiple stakeholders
• Strong commercial and analytical skills with the ability to drive business performance
• Excellent project management skills and experience
• In-depth knowledge of all marketing tools and channels, digital marketing, digital paid media and eCommerce
• Experience in managing agency relationships and agency performance
• Experience in managing social media platforms appropriate for dining
• Experience in creative production, with direction of photography / videography highly desirable
• Fundamental understanding of CRM principles and approaches
• Highly proficient in reviewing and manipulating data, and developing insights from these
• Linguistic capability: native Japanese required, business-level English highly desired
• Proficient in MS Office Suite; proficiency in CRM platforms or large data-set software highly desirable
To fulfill this role successfully, you should demonstrate the following minimum qualifications:
• Minimum Education: Bachelor degree
• Minimum Years of Experience: 7
• Minimum Years of Specialist Experience: 5
• Management Experience (Managerial): 4
• Language: native Japanese, business-level English
• Additional Requirements: from time to time, you will visit Japan hotels and/or participate in Regional meetings throughout Japan or other APAC countries
It would be helpful in this position for you to demonstrate the following capabilities and distinctions:
• Education: Additional specialist qualification(s) in marketing
What will it be like to work for Hilton?
Hilton is the leading global hospitality company, spanning the lodging sector from luxurious full-service hotels and resorts to extended-stay suites and mid-priced hotels. For nearly a century, Hilton has offered business and leisure travelers the finest in accommodations, service, amenities and value. Hilton is dedicated to continuing its tradition of providing exceptional guest experiences across its global brands . Our vision "to fill the earth with the light and warmth of hospitality" unites us as a team to create remarkable hospitality experiences around the world every day. And, our amazing Team Members are at the heart of it all!
Job: Sales and Marketing
Title: Senior Manager, Regional Dining Marketing
Location: null
Requisition ID: APA013H9
EOE/AA/Disabled/Veterans