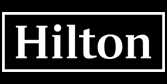 Job Information
Hilton

Spa Grande - Licensed Female Terme Spa Attendant - Casual

in

Wailea

,

Hawaii
A Female's Terme Spa Attendant is responsible for orientating the guest through the spa facility. Greets guests and provides exceptional service.
What will I be doing?
A Female's Terme Spa Attendant is responsible for orientating the guest through the spa facility. Greets guests and provides exceptional service. Specifically, you would be responsible for performing the following tasks to the highest standards:
Orientates the guests through the spa facility, greets guests and provides personal guest service.
Monitor cleanliness and organization of male/female spa areas.
Stock spa with all amenities. Maintains adequate supply of bath towels around the spa.
Sets up the shower areas for body scrubs.
Exfoliate, wash, and scrub guests before treatments.
Set up and break down of beverage station.
Load dirty towels in bin. Move towel bins in designated areas.
What are we looking for?
EDUCATION
High school graduate or equivalent.
EXPERIENCE
At least 1 year experience in customer service required. At least 1 year experience in the spa or hospitality industry preferred. Experience in a resort or wellness related field preferred.
LICENSES OR CERTIFICATES
A current, State of Hawaii Massage or Esthetics license required.
GROOMING
All team members must maintain a neat, clean and well-groomed appearance (specific standards available).
SPECIFIC JOB KNOWLEDGE, SKILL AND ABILITY
The individual must possess the following knowledge, skills and abilities and be able to explain and demonstrate that he or she can perform the essential functions of the job, with or without reasonable accommodation.
Excellent communication skills (English).
Ability to think and respond quickly to issues or guest needs.
Ability to handle multiple tasks.
Good interpersonal, organizational, and professional skills.
Must be flexible and adapt easily.
Energetic, enthusiastic and motivational.
Since being founded in 1919, Hilton Worldwide has been a leader in the hospitality industry. Today, Hilton Worldwide remains a beacon of innovation, quality, and success. This continued leadership is the result of our Team Members staying true to our Vision, Mission, and Values. Specifically, we look for demonstration of these Values:
Hospitality - We're passionate about delivering exceptional guest experiences.
Integrity - We do the right thing, all the time.
Leadership - We're leaders in our industry and in our communities.
Teamwork - We're team players in everything we do.
Ownership - We're the owners of our actions and decisions.
Now - We operate with a sense of urgency and discipline
In addition, we look for the demonstration of the following key attributes:
Quality
Productivity
Dependability
Customer Focus
Adaptability
What will it be like to work for Hilton?
Hilton is the leading global hospitality company, spanning the lodging sector from luxurious full-service hotels and resorts to extended-stay suites and mid-priced hotels. For nearly a century, Hilton has offered business and leisure travelers the finest in accommodations, service, amenities and value. Hilton is dedicated to continuing its tradition of providing exceptional guest experiences across its global brands . Our vision "to fill the earth with the light and warmth of hospitality" unites us as a team to create remarkable hospitality experiences around the world every day. And, our amazing Team Members are at the heart of it all!
Job: Spa, Health Club, Recreation
Title: Spa Grande - Licensed Female Terme Spa Attendant - Casual
Location: null
Requisition ID: HOT06X6G
EOE/AA/Disabled/Veterans