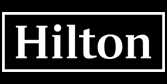 Job Information
Hilton

Club Level Attendant - Conrad Washington, DC

in

Washington

,

District Of Columbia
A Club Level Attendant is responsible for preparing and replenishing food and beverage service in the Sakura Club in the hotel's continuing effort to deliver outstanding guest service and to maximize profitability.
What will I be doing?
As a Club Level Attendant, you will serve VIP and Club Guests throughout their stay at the hotel by responding efficiently to their inquiries and offering advice and information as requested. A Club Level Attendant contributes to the overall impressions of our Guests and, therefore, must perform the following tasks to the highest standards:
Welcome Guests on arrival and assist them during their stay dealing efficiently with inquiries and any complaints
Ensure that all Guest supplies and amenities are offered and replenished to the required standards
Partner with the Club Level Ambassador to provide personalized service to each guest. Record guest preferences for future use. Leave a lasting impact on those who stay within the Sakura Club
Walk the lounge carefully in order to clear dirty dishes and glasses from the tables; carry dirty dishes and glasses them to the kitchen to be rinsed and placed in the dishwasher. Operate the dishwasher, remove and dry clean service ware and put them in their proper place.
Sweep, mop, clean and maintain the Sakura Club, including the kitchen, bar area, lounge and bathroom throughout the shift. Maintain the cleanliness of the lounge at all times.
Polish and dust furniture in the Sakura Club on a daily basis.
Maintain established linen, equipment and service ware par levels in the kitchen and lounge.
Set up food & beverage for transport into the Sakura Club
What are we looking for?
Since being founded in 1919, Hilton has been a leader in the hospitality industry. Today, Hilton remains a beacon of innovation, quality, and success. This continued leadership is the result of our Team Members staying true to our Vision, Mission, and Values. Specifically, we look for demonstration of these Values:
Hospitality - We're passionate about delivering exceptional guest experiences.
Integrity - We do the right thing, all the time.
Leadership - We're leaders in our industry and in our communities.
Teamwork - We're team players in everything we do.
Ownership - We're the owners of our actions and decisions.
Now - We operate with a sense of urgency and discipline
In addition, we look for the demonstration of the following key attributes:
Quality
Productivity
Dependability
Customer Focus
Adaptability
What will it be like to work for Hilton?
Hilton is the leading global hospitality company, spanning the lodging sector from luxurious full-service hotels and resorts to extended-stay suites and mid-priced hotels. For nearly a century, Hilton has offered business and leisure travelers the finest in accommodations, service, amenities and value. Hilton is dedicated to continuing its tradition of providing exceptional guest experiences across its global brands . Our vision "to fill the earth with the light and warmth of hospitality" unites us as a team to create remarkable hospitality experiences around the world every day. And, our amazing Team Members are at the heart of it all!
Job: Bars and Restaurants
Title: Club Level Attendant - Conrad Washington, DC
Location: null
Requisition ID: HOT06Y0H
EOE/AA/Disabled/Veterans